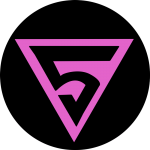 Homozone 5 was a three issue self-published comic created by Robyn Adams AKA Robyn Scott between 1991-93 in San Francisco, CA.
The book had limited distribution in independent bookstores that carried zines and at Comics Experience in San Francisco. Mostly it was positively received, but I think the wordiness and  heavy themes of the book didn't vibe with the glamorous celebratory nature of the 90s queer club scene that it was born in. Personal issues slowed me down and I eventually stopped the story as I sank into a depression.
Returning to HZ5 today seems worthwhile, as the Trump era is in full swing and the assault on our rights and liberties I feared 30 years ago are coming to life in shocking and comprehensive ways. Suddenly a story of queers rounded up in ghettos by a right wing religious military seems less like speculative fiction.